Contact
Protecting your home, investments and family is important, you need dependable service and products you can trust. If you'd like to learn more about our products and services, then please feel free to contact one of our representatives. We'll be happy to answer any specific concerns or questions you may have.
285 Hukilike St., Unit B-102
Kahului, Maui, HI 96732
contact@mauilock.com
Office Hours: Monday-Friday: 8:30AM – 5PM
FAX: (808)877-0306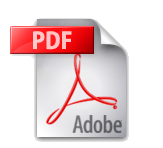 Download Service Forms
Customer Support
Maui Lock is known for its technology and remembered for its service. Our service is available 23/7 year round.
Whether software or hardware support, or just additional customer training, Maui Lock customers get fast and expert advice/service when you need it most.
For your convenience, we gladly accept the following credit cards.

808-877-0309
285 Hukilike St., Unit B-102
Kahului, Maui, HI 96732